BOORCREST FARM
OWNER / OPERATOR – David Boor
Horseheads H.S. '75;
Cornell University '79 B.S Ag. Economics
OUR STORY:   In 1912, at age 14, David's grandfather, John Boor, immigrated to America from Bratislava, Slovakia with his family.  After a few years working in the Pennsylvania steel mills, the family purchased a farm in Horseheads, N.Y. "because the hills reminded them of the old country." In 1925 David's grandfather left that family homestead, married Anna, and purchased the land that now makes up the Boorcrest Farmstead.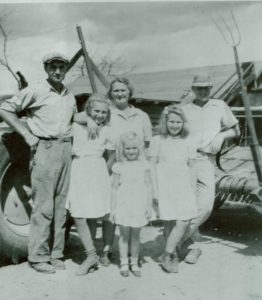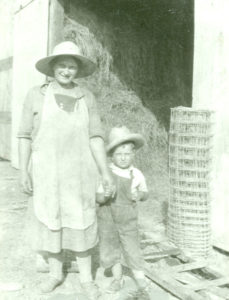 David's father was born in 1926, and still lives in the original farm house. Fire destroyed the original dairy barn during their first year. A barn across the road that had once been used for drying tobacco was modified to be used for the dairy. David's father, John Jr., married Jean, and purchased the farm from John Sr. in 1956. Soon after, David was born, followed by two sisters.
In 1966 David's father built a state-of-the-art freestall barn / milking parlor adjacent to the other barn, and slowly expanded the herd size. A lightning strike caused major damage in 1971, and the loss of several cows. Our wonderful neighbors helped us to re-build, and we were back in business within a week! ( These things you never forget!)
In 1979, David graduated from Cornell. After working 3 years as an agricultural  loan officer in Vermont, he returned home in 1982. In 1983 he bought half of John's cattle and equipment, and together they formed a partnership. In 1994 David purchased the remaining interest from his father. Sales of bulk fluid milk remained the main enterprise up until the dairy herd was sold in 2015. The  transition to beef started in 2017. Land previously used for row crops is being converted into more environmentally friendly pastures. Over 4 miles of  high-tensile perimeter fencing was installed, along with a network of water lines that supply fresh drinking water.
We are very excited about these changes! We hope that you become excited too! Thank you for buying local, and supporting our family farm!
-The Boor Family